First of all, the setup of your own public page is FREE.
7 steps to get your Public Profile online:
Click on your "Account", then go to "Public page" in the mint green bar
Enable the public page
Enter your Instagram profile name in the bar. If, for example your Instagram profile name is raffaelaromina, then enter raffaelaromina like below:
Enter your profile description, what you would like to let others know who see your public profile page. Fill it out in at least one language or more if you like
Then add some images you would like to present on top of your profile page.
The more social channels you have activated on your linkr account, the more will be presented on your profile.
Placing the whole link raffaelaromina.linkr-network.com on Instagram in your bio for example and by clicking it it looks like that on desktop and on mobile: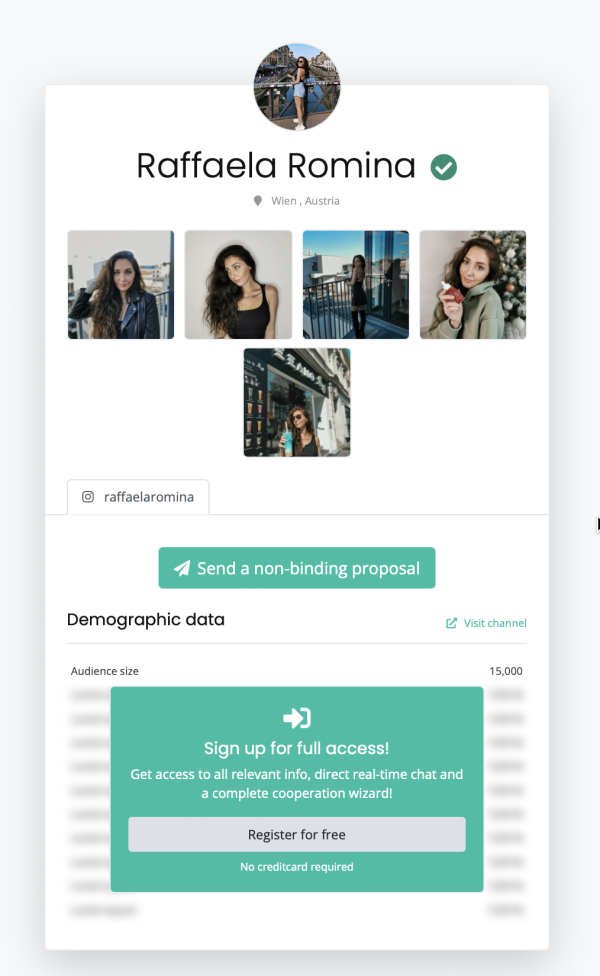 Brands are now able to send you a non-bidning, structured proposal which you can look at and either accept or decline: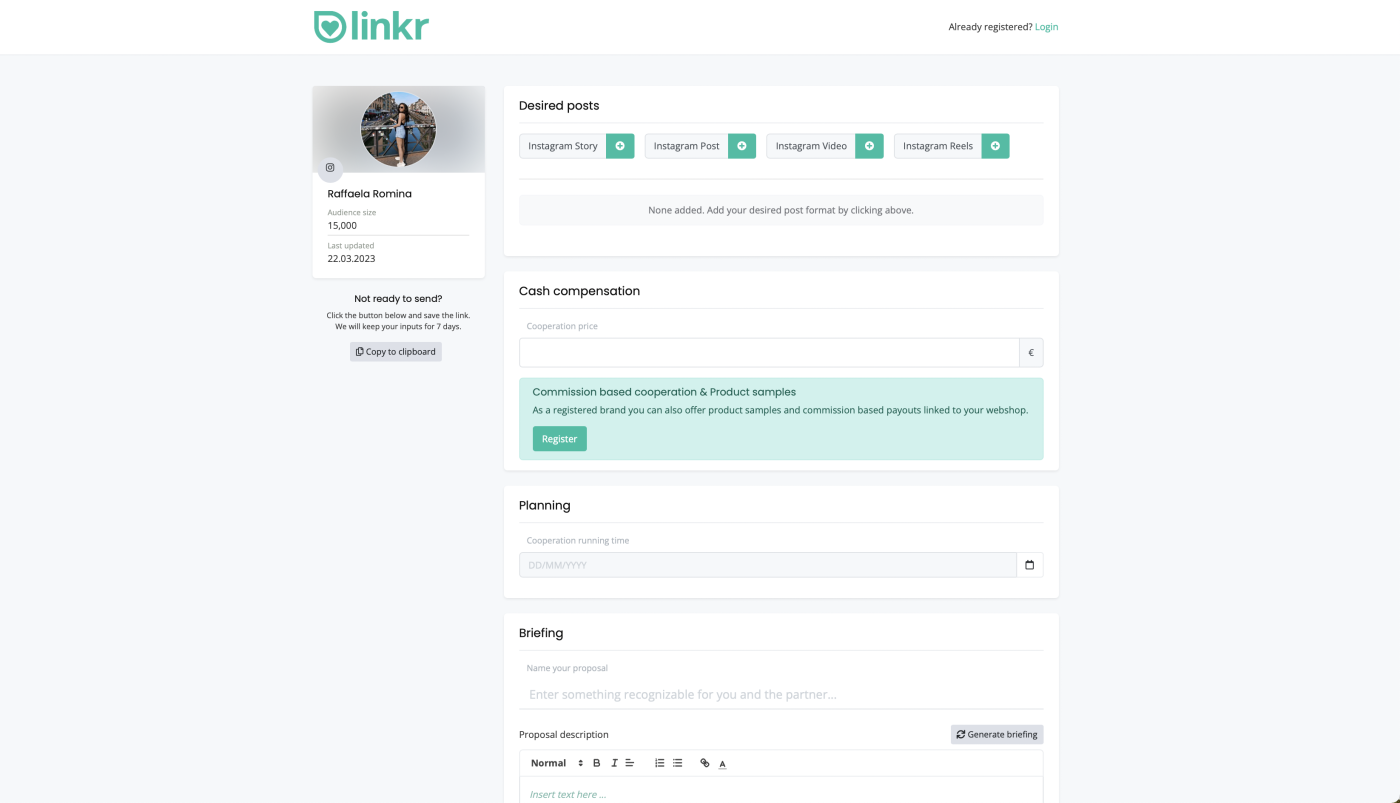 Please find here an article that explains in detail how to setup your Public Profile Page on linkr.