The linkr platform allows you to conveniently manage and process cooperation payments from one central view - the Payments screen. How does this work?
Once you have accepted a campaign application or cooperation proposal from an influencer where a payment in cash was part of the agreed compensation, the Payments screen will show an upcoming payment record for this particular cooperation. The record will become payable as soon as all deliverables (e.g. a post to be published on the influencers social media profile or a piece of content sourced from the influencer) have been submitted: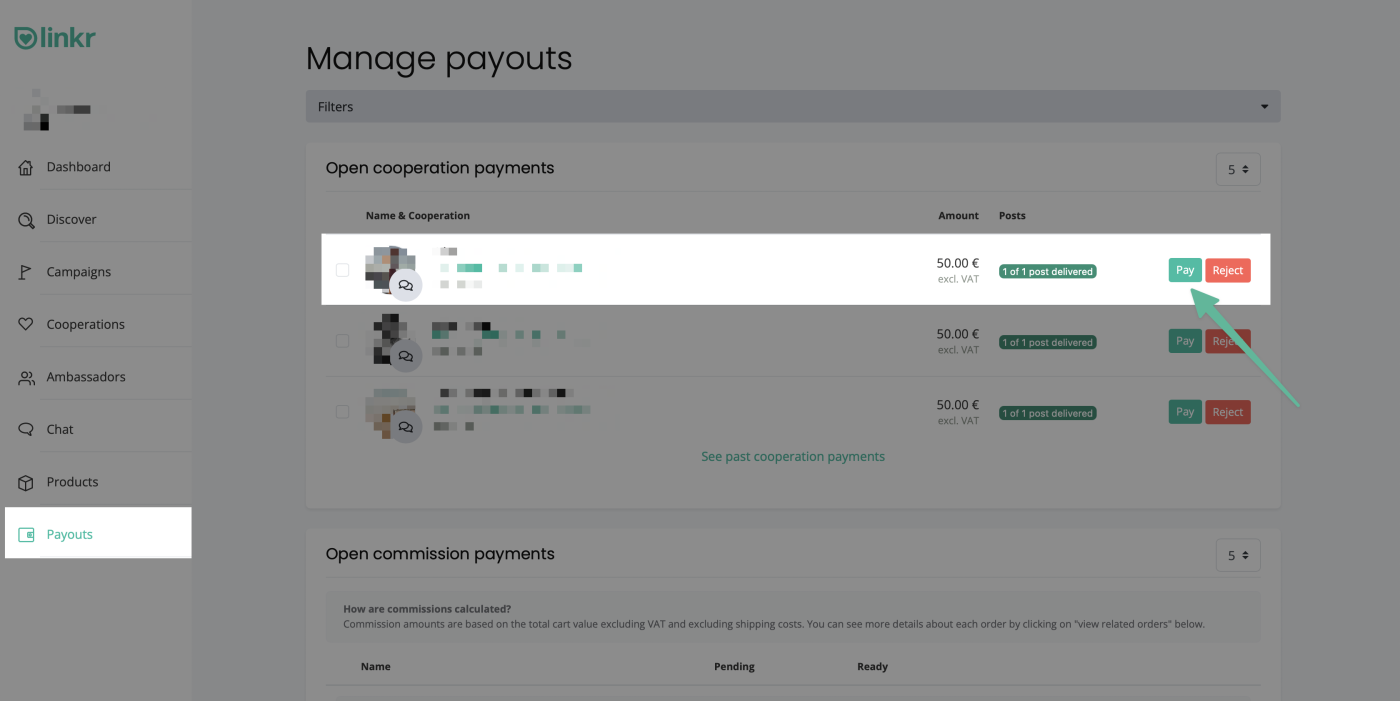 On top you can check, how many deliverables have been fulfilled so far when looking at the "Deliverables" column (e.g. 0 of 1 delivered).
You can pay individual cooperations or pay a set of selected cooperations in bulk mode.
In case of a dispute, you will have the possibility to reject payment. When clicking the reject payment button, a pop-up will show, asking you to specify what exactly your claim is (please be precise here). The influencer will automatically be notified about the rejection and you have the possibility to discuss and settle the dispute via a 1:1 conversation via the linkr "Chat" screen.
At the end of each month, you will be able to download a consolidated tax invoice for all cooperation payments processed via linkr within that month. To download the invoice, please go to your linkr "Account" and switch to the "Invoices" tab: