Once you have accepted an application for one of your campaigns or a cooperation proposal from an influencer, you can check the current status of deliverables on "Cooperations" > "Manage". See the linkr tab "Completed".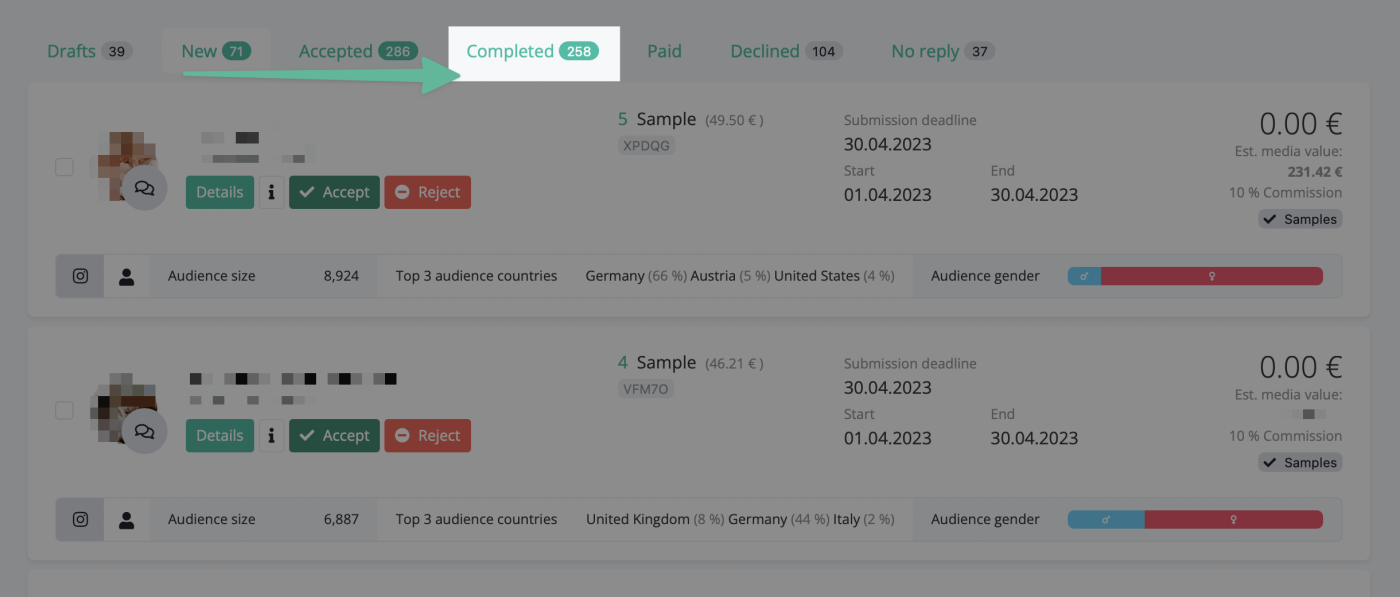 As soon as a post or a piece of content has been delivered by an influencer, the status will switch from Accepted to Completed. This means that the influencer has uplaoded all required content and data for you to check.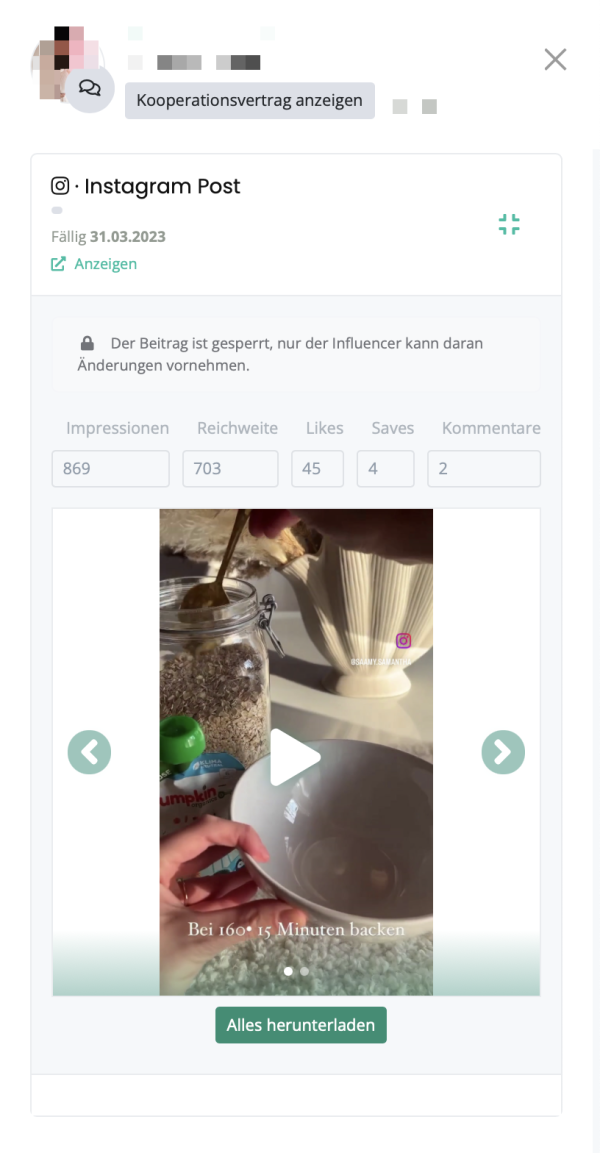 Please also be aware that the influencer might have already posted the content on social media but hasn´t uploaded the content on linkr yet. In this case you either wait until the campaign end date is over or you ask the influencer through the linkr chat if the content could be uploaded for you already to have everything in place.
As soon as all deliverables for a particular cooperation are there and the cooperation sits under the linkr tab "Completed", the cooperation will become payable on the "Payment" menu tab in case the influencer gets additional cash compenasation.