Communication is possibly the most important aspect of influencer marketing - or any form of marketing. The success of your influencer campaigns depends largely on how clear and effective the communication between you and your content creator is. But brands have struggled with effectively communicating with potential social media partners and prospective advocates.
One of the reasons for sure is the inherently communication-intense nature of influencer marketing itself. From initial outreach, negotiating prices, agreeing on cooperation details, sending out cooperation requirements and campaign briefings, agreeing which sample should be sent in which size, color, etc. to which address, posting reminders, approval queues for posts and created content, capturing bank account information or similar for cooperation payment, general Q&A. There's a myriad of areas where you'll have to communicate with influencers you're working with.
This becomes especially time-consuming when you're not working with a smaller number of big influencers but with a bigger number of small influencers.
All that overhead can quickly erode cost advantages and performance benefits of working with micro-influencers and drain the ROI of your campaign.
Luckily, tech can help. Influencer marketing platforms such as linkr are automating a big part of the unpleasant but crucial communication (such as reminders or notifications) as well as a lot of the heavy lifting involved before being able to communicate (e.g. crunching the numbers to come up with a feasible price tag for the cooperation proposal), allowing you to focus on the more human and creative tasks of your campaign - like (instead of another discount code campaign) coming up with a campaign briefing that influencers and their followers actually find interesting or entertaining to join in and consume.
COMMON MISTAKES
Sending pitches to the wrong influencers

Writing the same pitch for all influencers

Negotiating instead of proposing

Vague and wordy messages

Non-existent guidelines

Using the wrong words when requesting content

Ignoring influencers after the work is done
---
How to Effectively Communicate with Influencers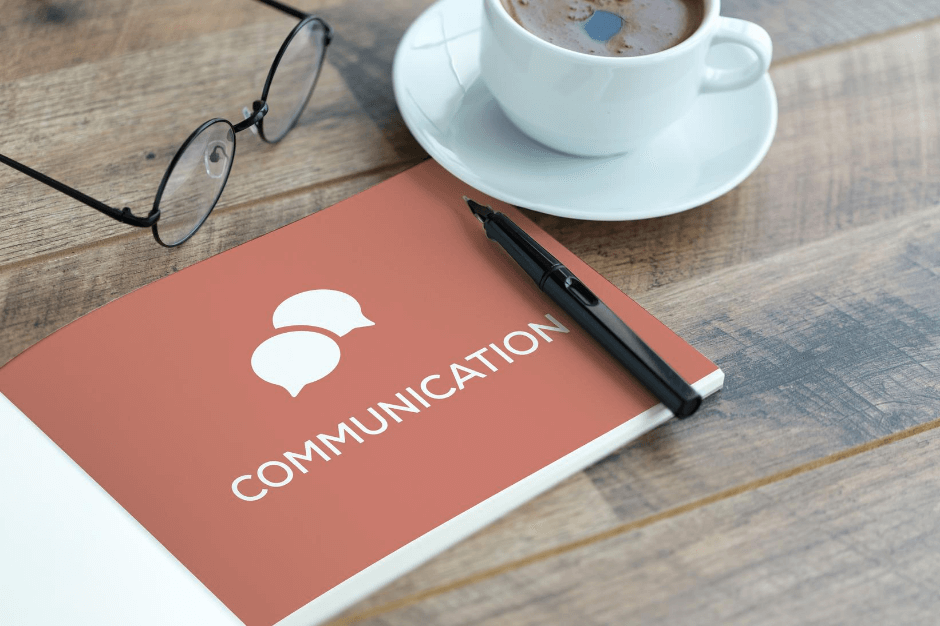 ---
Only send proposals to the right influencers
An essential aspect of influencer outreach is finding people who are relevant to your brand. Influencer identification involves knowing your niche and finding the right people in your niche to work with. Remember, the right influencer is the key person in your niche who actually wants to work with you. So even if that travel vlogger is popular in your town, if (s)he has been ignoring your replies and emails, (s)he's probably not interested. Look somewhere else. There's plenty of choice.
An alternative to sending out proposals pro-actively is to let influencers come to you.
linkr, for example, allows you to launch a campaign and let influencers that find it interesting apply for participation. That way, you might find people that are interested in your brand and working with you that you wouldn't have thought of or found otherwise.
---
Know what you're supposed to say
One way to turn off influencers is to bother them with a pitch that loosely defines what they should do. Communication is supposed to clarify, not blur. Don't start pitching an offer without clear goals. You're only wasting your time as well as the influencer's. Sit down and mull over what you want your brand to achieve and what you want influencers to do. Once you've outlined your goals, that's when you send your proposal and campaign brief. Influencers appreciate creative freedom in how they craft the content they deliver to and for you. But they can't define your business objectives for you.
---
Vary your proposal
Different influencers have different audience sizes and engagement rates, so they have different media values. An Instagram user with 25,000 followers will have a bigger reach and engagement than someone with only 5,000 followers. Their posts carry different media values, so you have to draft different proposals for both of them.
You should also have different proposals for different types of content and for different channels. A YouTube video is harder to make than an Instagram photo.
The problem here is the effort in number-crunching involved when you want to work with 15, 20, or 25 influencers. Take individual differences into account when writing proposals, and that's where the reliability of influencer marketing automation comes in. An influencer management platform makes it easier for you to create proposals by using templates and software, so you don't have to start from scratch every time you need to pitch a project to a new content creator.
---
Be direct to the point
You don't like to read a long email from an insurance company. You just want them to cut to the chase and say exactly just the very thing they want. Influencers are the same. They may be editing a video or choosing among 150 pictures, and they have little time to devote to reading an entire page about your pet or your vacation. Keep that email short. Be concise, and you might just get the response you're waiting for.
---
Say it right
Using the wrong words is an ingredient of a bad communication strategy. Although you want to be concise, you don't want to be blunt. You can't just send an email saying "I want you to upload a video of you wearing my latest line of skirts" and expect the other person to respond happily and willingly. Politesse has its value in kick-starting relationships on social media. You're compensating them, but that's not a reason to be insufferably self-entitled.
---
Pay attention to what the influencer wants
It's not about you. It's about them. If you want things to be about your brand, just hire advertisers. However, for communication between you and the content creator to work, you have to listen. Listen to their suggestions. Take note of the things they disagree with. You may also disagree with how they want to deliver the content, but understand it's their audience they're delivering your brand campaign to, not yours. So if the influencer wants certain parts of the campaign brief and proposal changed and they have a very good reason, it pays to consider their inputs.
---
Express gratitude
Thanking your social media partners every time they finish a project is a basic practice of every good human being. Do you want to keep long term relationships with your influencers? It starts with being grateful.
Now, all of these things, from initial outreach to the completion of the collaborative work entail regular communication. Working with just a single content creator means regular emails, chats, and calls. Imagine working with several influencers. Imagine the burden that communicating with all of them brings. Imagine how hard it is to keep track of things in multiple communication threads. Basically, that's bloating your overhead and reducing your ROI.
That's why there's an influencer management tool like linkr, which allow you to automate the boring stuff and spend time on more valuable tasks. Sign up for free now!