Hey there, marketing mavens and business whizzes! Have you contemplated the benefits of incorporating a White Label influencer marketing solution into your marketing arsenal? If this is a path yet to be explored by you, get ready as we're set to embark on a voyage of discovery and insight.
---
White Label?
You've heard the name White Label before but aren't 100% sure what it is?
Well, let's clear the ambiguity:
In essence, a White Label product is a commodity or service, created by one entity (the producer), that is subsequently rebranded by other businesses (the marketers) to give the impression of it being their own creation. The term "White Label" is derived from the concept of a blank label on a product's packaging, which can be personalized with the marketer's own branding elements.
Now, what does this mean in the context of linkr? In simple terms, it means that you can take the linkr influencer marketing platform and transform it into your own.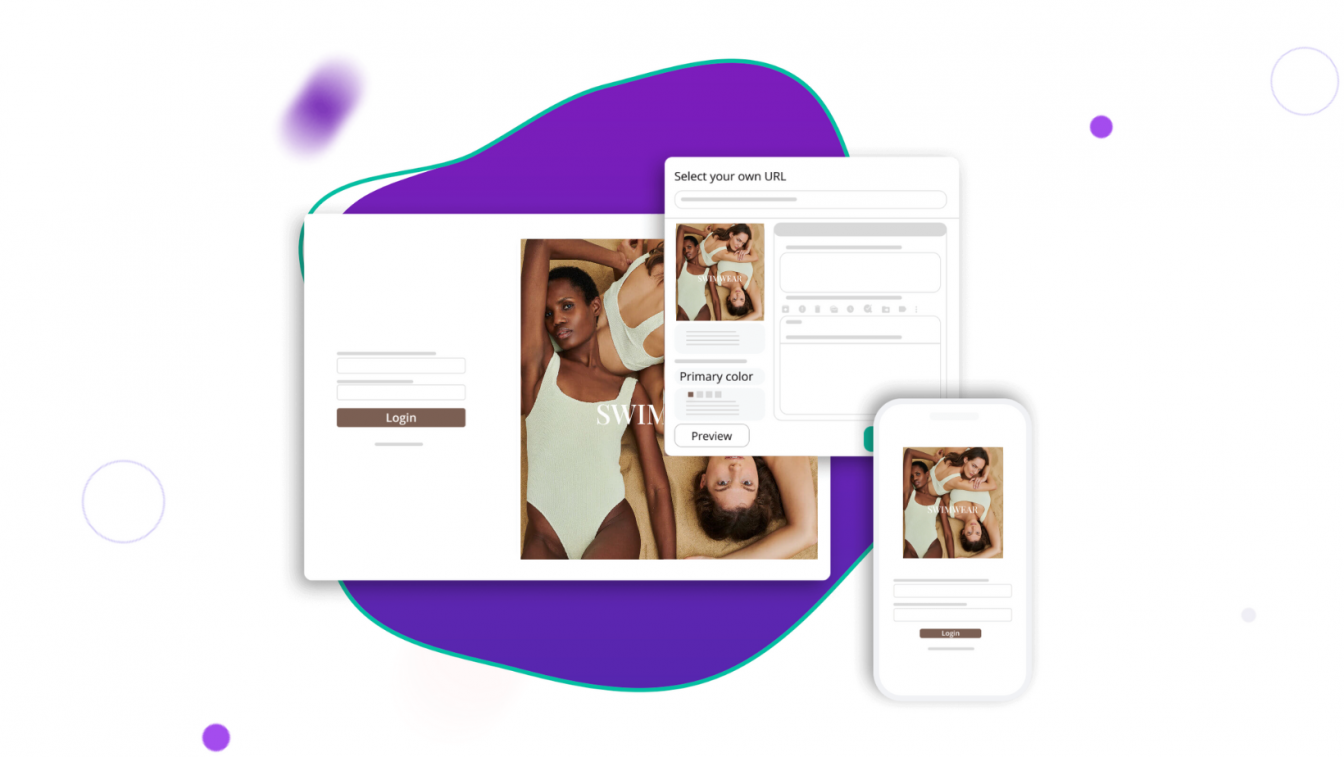 This isn't just about aesthetics, like changing colors, fonts, logos, etc., in line with your corporate identity. With linkr, you can redefine the end-to-end influencer marketing process to cater to your unique business needs. You can toggle features, add or remove social media channels, and expand to more countries and languages as your brand grows. The sky is indeed the limit.
---
OK, who is it for? Do I need this? What are the benefits for me?
linkr offers two primary options for brands - the plug and play solution with several subscription options, and the White Label solution. The latter is typically more suitable for medium-sized to larger brands that require greater control over:
1. Their branding / corporate identity: The linkr White Label influencer marketing solution gives you the liberty to brand the platform the way you want, making it an extension of your brand persona.
2. Their influencer network: It gives you the flexibility to invite, add, approve or reject influencers to your private influencer network as per your strategy.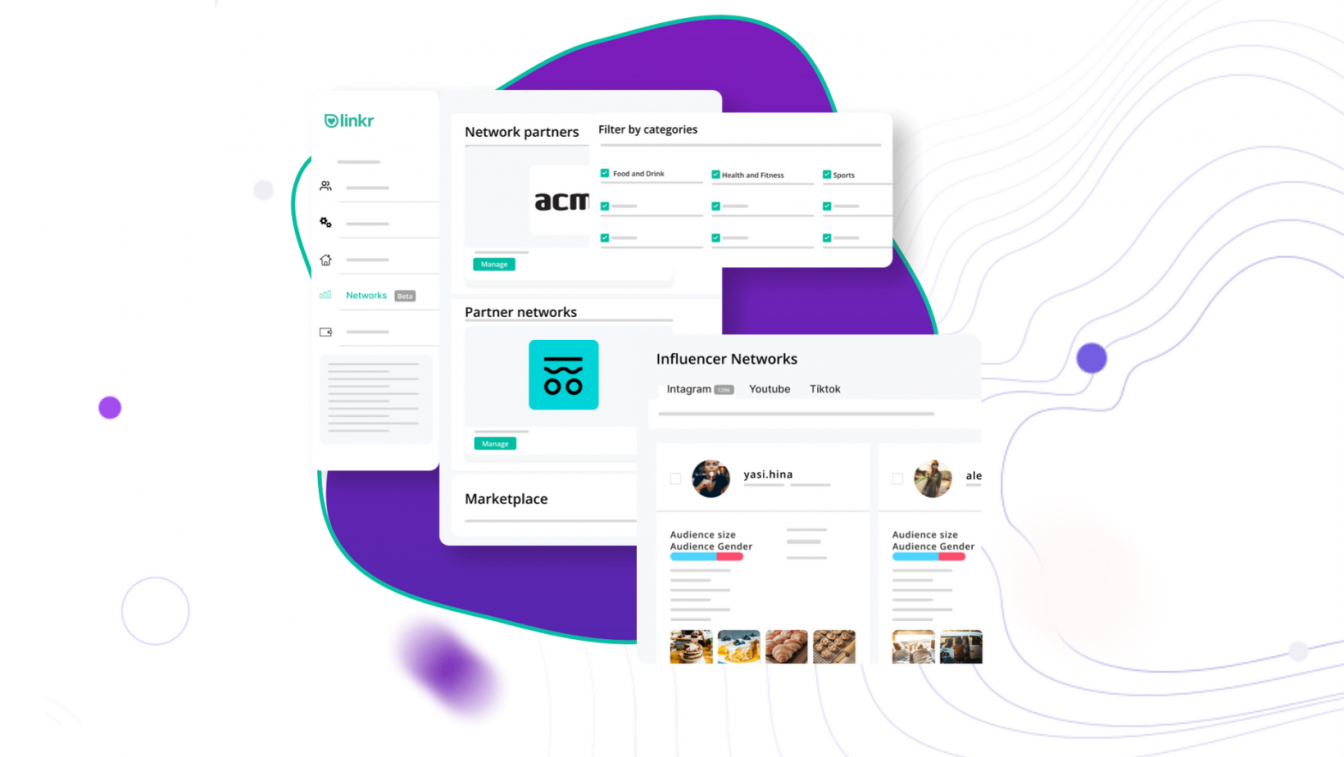 3. Their social media channels: Add channels that align with your business, audience and social media strategy.
4. The required functionality: Customise the platform by enabling or disabling modules based on your needs now and adjust as they evolve.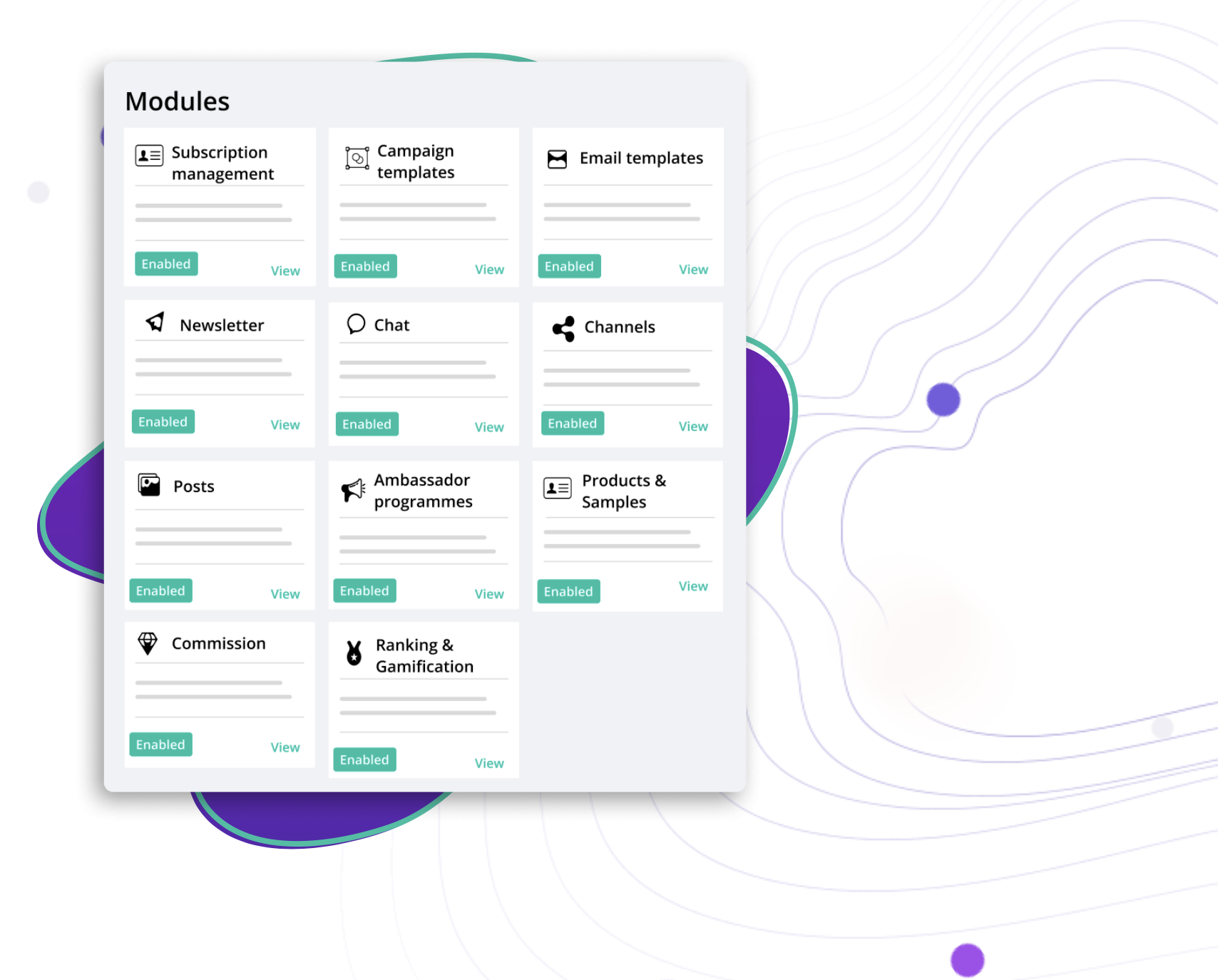 5. Their geographical footprint: Expand into new territories and add languages on demand.
6. The integration with their e-commerce system: Integrate the linkr White Label influencer marketing solution with your shop system for unparalleled efficiencies when seeding product samples, creating personalized discount codes,  tracking sales, etc. 
All these benefits collectively ensure a seamless integration of the platform into your existing marketing strategy and business ecosystem, ultimately enhancing your influence and reach.
---
Sounds good, what do I need to do to get it?
To get started with your own White Label influencer marketing platform, all you need to do is sign up on the linkr White Label page. It's that simple!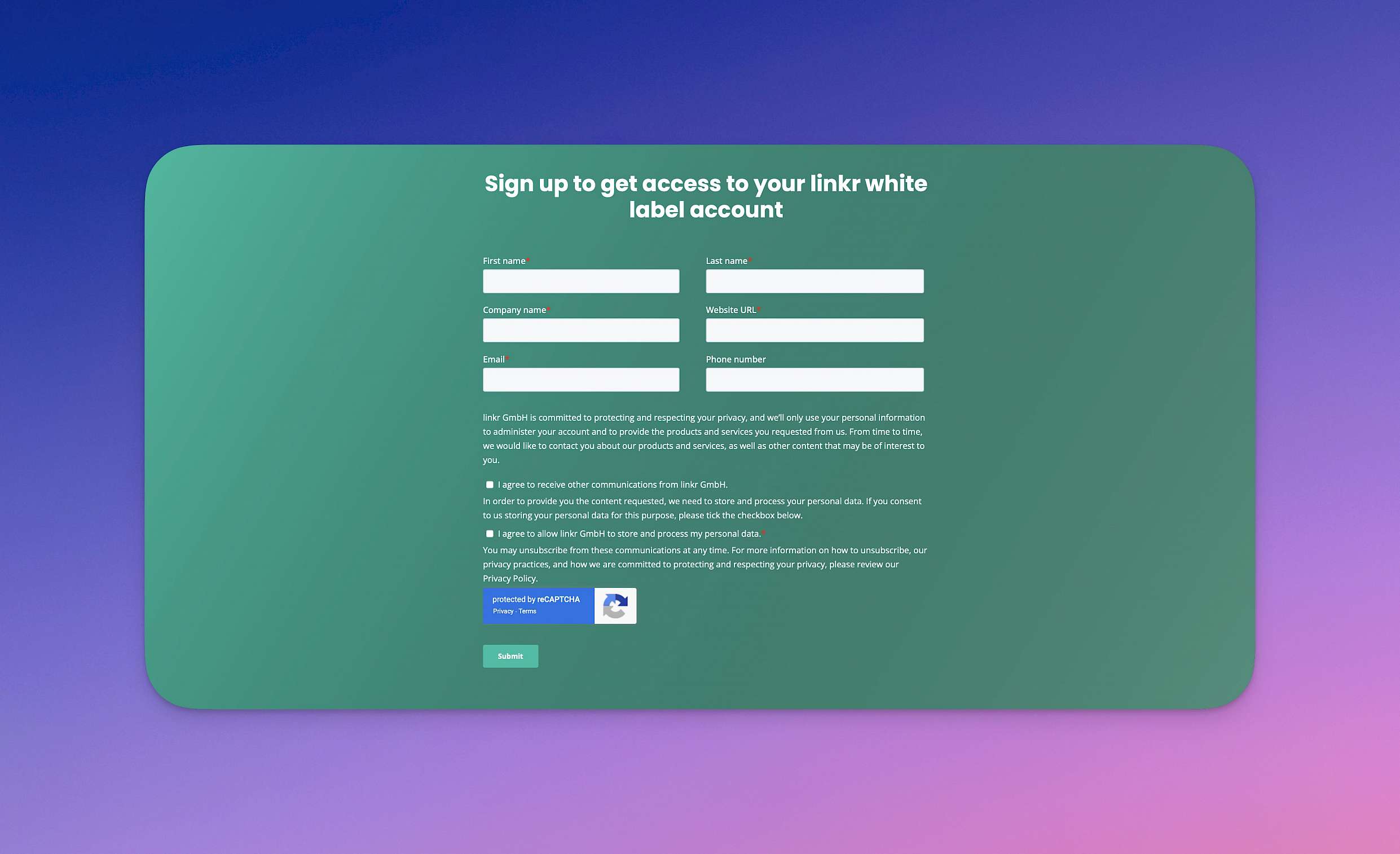 What happens next?
After you've signed up, here's what you can expect:
Initial Contact: Your personal customer success manager will reach out to you to get all your questions answered and kick-off onboarding.

Contract Overview: The manager will familiarize you with the legal documents and contract to be signed.

Custom Requirements Assessment: Once the contract is signed, a session will be scheduled to understand your specific requirements, like corporate identity assets, the need for social media channels, existing influencer relationships, e-commerce integration options, and the desired end-to-end cooperation process.

Platform Setup and Configuration: Following the assessment, the team will configure and set up the platform tailored to your needs.

Staff Training: Towards the end of the platform setup, we'll conduct an onboarding training with your staff to ensure they are comfortable with the new system.

Handover: Finally, the platform will be handed over to you, ready for use!
In essence, the linkr White Label solution is a comprehensive tool for brands to leverage influencer marketing with complete control and customization. Its seamless integration into your business framework, coupled with robust functionalities, ensures your brand's influence extends far and wide in the digital realm.
Curious? Learn more here or book a demo with one of our experts.