'Tis the season to be jolly for all sellers and marketers. The holidays bring not only joy but also a sharp rise in market demand. This holiday season however is a little different owing to the COVID-19 pandemic. A rise in the demand for products is nevertheless still expected.
Due to restrictions on movements and the second wave of outbreak, a rise in the online sale of products is anticipated. It's only smart to have a few tips and tricks up your sleeve to boost your sales.
Influencer marketing is a trending marketing strategy to attract new targets and customers. It is fresh, effective, and versatile.
linkr is here to help you figure out your influencer marketing campaign for Christmas. Here is a list of the handpicked top 3 marketing strategies to gear up all sellers for the pre-Christmas and Black Friday season.
---
1. Go Holly Jolly Festive
The last few months have been filled with uncertainty. People all over the world have suffered, lost, and overcome a lot. Offering a sense of comfort and, it is always good to go back to the classic and traditional feeling of the merry season.
In these tough times, online platforms and content creators have played an important role in lifting people's spirits and offered entertainment at the same time. Social media especially has been a platform for catharsis for many.
Now more than ever, people are following social media influencers. Use this to your brand's advantage. Begin the holly jolly season by launching seasonal marketing campaigns early on.
Use your influencer marketing platform to create a nostalgic feeling. Take your audience back to the 'good old days'. In times of crisis, the natural human tendency is to reminisce about the past, when things were normal. Use the tried and tested methods of discount codes, haul videos, and product review videos with a festive ethos.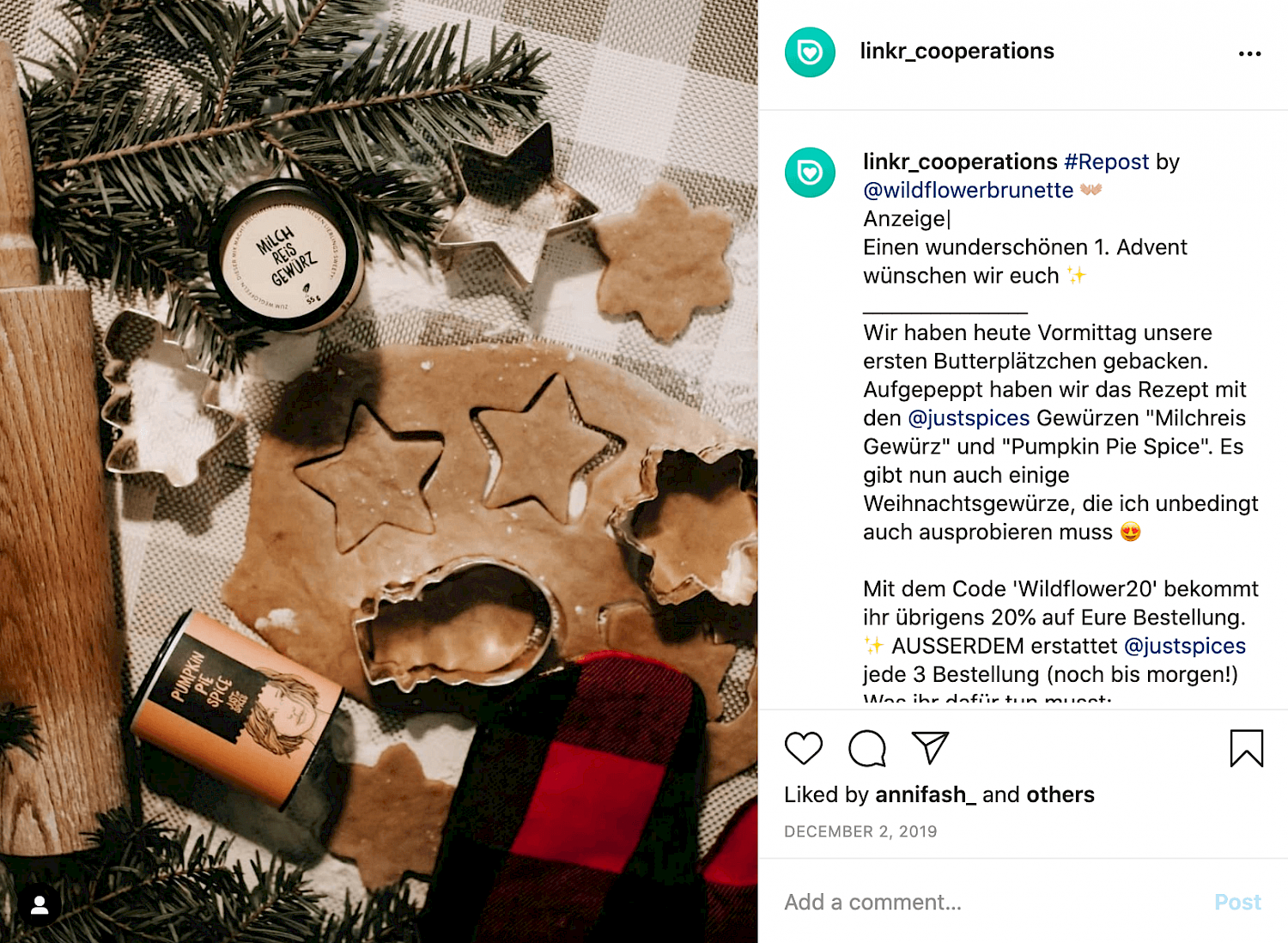 Whether it is clothing, stationery, home appliances, or edible goods, you can sell everything with the theme of Christmas. It is important to reassure your consumers and offer warmth and comfort.
Add the spirit of the holiday season to all your influencer marketing activities.
Do a holiday makeup special video or Christmas presents ideas to post or a holiday outfits haul. This is the simplest way of kickstarting your black Friday influencer marketing campaign.
You don't have to make any major changes to your existing influencer marketing campaign. Just add a merry twist to the planned content. If you were planning on releasing an unboxing video, turn it into a gift exchange and reaction video. Turn your plans for a promotional recipe video into a special black Friday snack recipe. The possibilities are endless. All you have to do is get a little creative and integrate the festive mood into your upcoming influencer marketing activities.
---
2. Get All Musical
Don't you get all nostalgic as soon as you hear the sound of bells chiming or a melodious carol? The holiday's music transports us all to when we were little, decorating the Christmas tree, laying out cookies for Santa, and hanging our socks for presents. Music is a powerful tool to create brand retention and association in the minds of consumers. Click on the image below to get yourself into the festive season now:
Who doesn't remember a ton of advertisement jingles from childhood? Music has the quality of making way into human memory without any conscious effort.
Monetize this and use popular holiday music for your black Friday influencer marketing. Holiday music also builds anticipation for the upcoming holiday season and gets the viewers into a festive mood.
To give your marketing campaign an edge use remix versions or newer upbeat renditions of classic Christmas carols. Using appropriate music attracts viewers to your content and forges an emotional, subconscious connection of the viewers with your brand.
Use trendy renditions of classic Christmas carols for your videos and Instagram reels on social media. It would invoke a cozy warm feeling and appeal to your viewers as well.
Music is a versatile add-on element. It is the easiest element to integrate into your existing influencer marketing strategy. Whether it is a product review, haul, or unboxing video, holiday music can go well with virtually all kinds of content.
---
3. Get Your Hands Dirty
The pandemic has forced us all to invest more time in our hobbies and explore our interests. The lockdown has given birth to many bakers, painters, and gardeners. This holiday season celebrates the joy of being together with your loved ones by doing things together.
Use the concepts of Do It Yourself, ...
...recipes to try with kids, handmade decor items, or refurbishing old furniture to market your brand. The essence of holidays lies in being surrounded by your near and dear one. To make your influencer marketing campaign for Christmas stand out, don't just sell products or brands, offer a chance to make memories.
Add tutorials ...
... for accessorizing your holiday outfits, Do It Yourself Christmas tree ornaments, recipe videos for the perfect thanksgiving pie, and the Christmas special winter cocktail.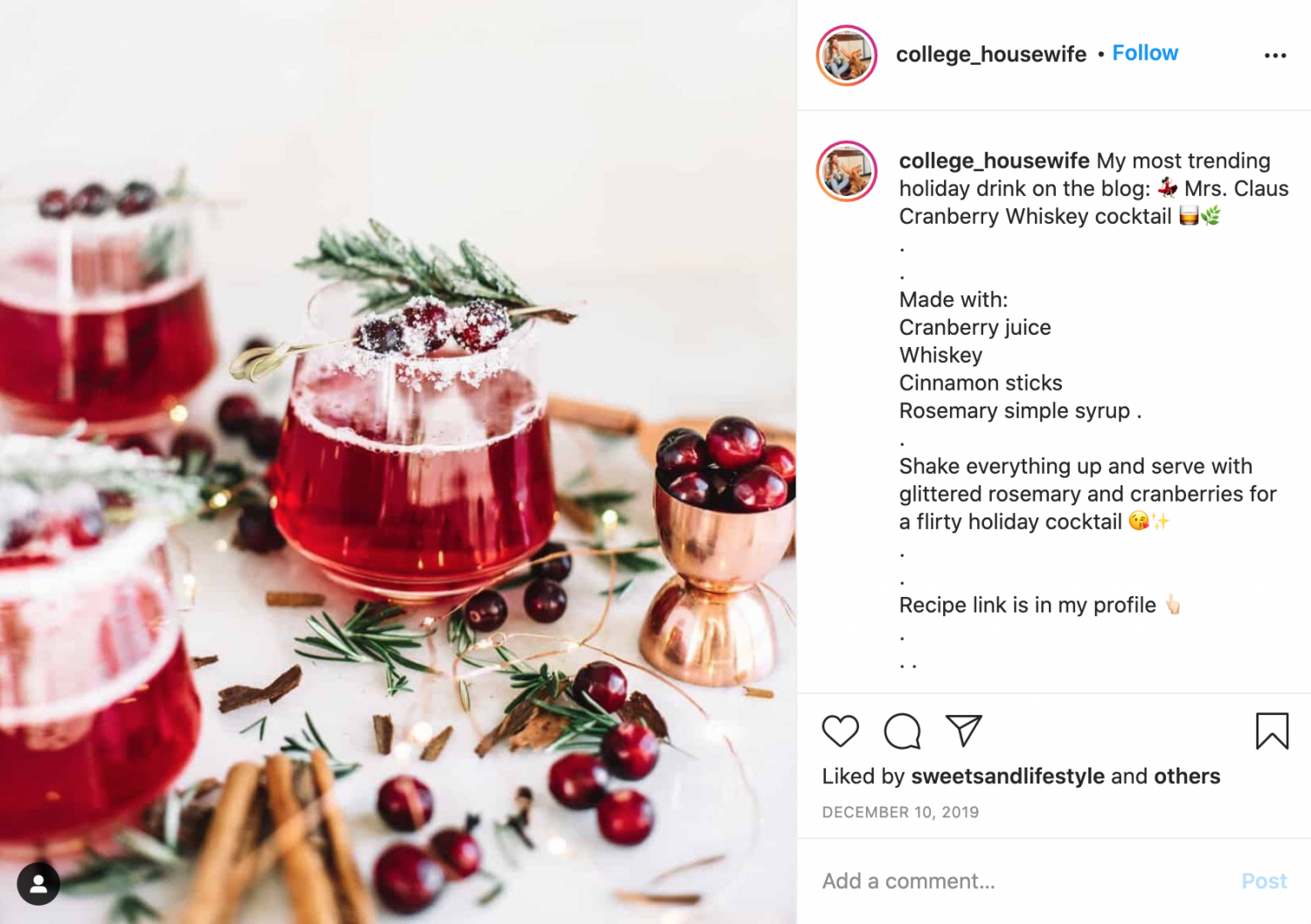 In the present circumstances, most of us are spending time indoors. Through your influencer marketing activities, give people a chance to get their hands dirty and try out things on their own.
To expand the reach of your marketing campaign, you can even go back to the hashtag trends or challenges. Ask your partner influencers to nominate others for a recipe or Do it yourself a challenge. Create a repository of all the ideas shared on your website.
You can even combine different marketing strategies to enhance your reach. Ask your viewers to share a DIY, styling, or recipe video using your product and offer free merchandise or discount to the most shared or viewed videos.
This holiday season is not the same as the previous ones. The times we are living through are not 'normal'. Creative marketing and the unique use of influencer marketing, however, can help your brand maintain the sales revenue or even increase it this year.